The new reality – our new post Covid world will be different in good and bad ways. What we see as the new good will depend on our circumstances and experiences. But whatever our past we all need to contribute to the best possible future; this will need clarity of options and ways to recognise and agree solutions which we can all implement and benefit from - all of which TRIZ can provide.
The need for Clarity
What we don't need is to waste time and get bogged down in fighting over what we should be doing– it is imperative that we all use the best thinking tools to stop us arguing like toddlers or anyone leading us by the nose with fake news. How we move forwards should not be mired in endless unintelligent debate, but with clarity about the important, world-improving-actions needed and how to make them happen in effective and resource responsible ways.
Coronavirus has promoted good but also much useless debate as news channels have deteriorated and are dominated by various online people unedited (and unflatteringly portrayed with cameras often looking up the nose) boring on endlessly about their point of view. This may healthily, but sadly long windedly reveal the many opposing and conflicting opinions expressed about future policies. This means too much hot air and too many column inches/online debates are wasting time, brain power and emotion arguing – all the while losing opportunities.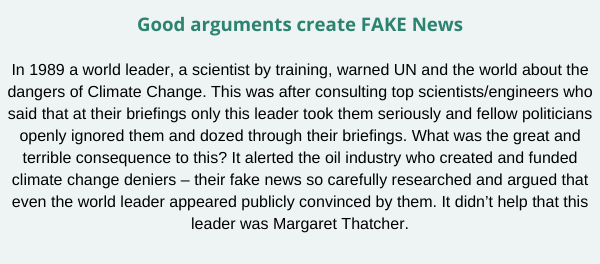 One Answer is TRIZ Thinking
One quick answer is in TRIZ, a simple but powerful thinking toolkit that in less than an hour changes and boosts clever people's whole approach to effective action. This is not a hard sell of some kind of trivial self help - TRIZ is well established after decades of long research and public domain and free to everyone – it is a little known toolkit created by engineers for engineers which offers much. The clarity it gives to resolving conflicts and appreciating both sides of any argument could help everyone quickly find and enable the right actions for our unstable world.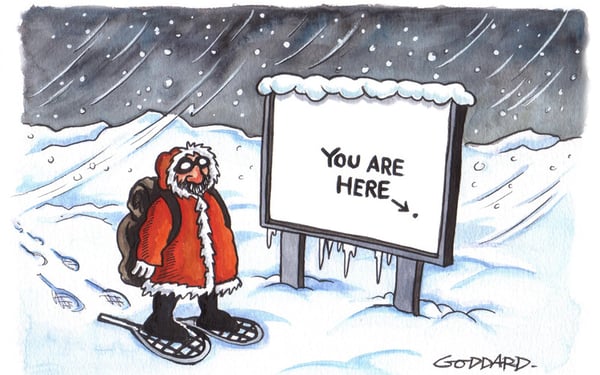 Coming from engineers does not make it an attractive or compelling option for many – yet its simplicity and logic can be easily grasped although it particularly appeals to the clever who immediately recognise its power.
Change your Thinking
TRIZ simply puts back the logical thought patterns which we lose as we get more educated, older and focussed. When alerted to this by the simplicity of TRIZ thinking, we revert to thinking more widely and clearly, allowing all views to be taken into account, and automatically look to mitigate bad (and unexpected) consequences of any action. We can see and even anticipate, how to prevent or pull some good out of the most awful things – even FAKE news.
TRIZ thinking gives us back the power of clarity as it rests on of resolving all and any conflicts. This helps us to recognise and deal with anything bad - even turning it into good. It can stop the miring of intelligent debate and help us all to apply the rules /strategies to achieve the following:
Change our thinking about conflicts to uncover and resolve /overcome fundamental differences.
Intelligently mobilise resources to deliver better cost effective, sustainable outcomes.
Go straight to the best answers. Adapt the simple logic for solving all Problems (abolish any hit and miss uncertainty of approaches)
Be Innovative and efficient in mobilising relevant human knowledge to cleverly solve problems
See the good in others' ideas and solutions and share the power of our own
Lose the conflict
It seems many arguments force a binary choice between two options - like working at home or with in the office? Somehow we often lose the ability to simultaneously consider the benefits of both but this is what a few minutes of TRIZ restores and helps us do - so we lose the conflict. Another example from pre Covid times was how do you have noisy parties in the middle of a residential area – with lots of fun but without disturbance. Clever answers don't need random chance.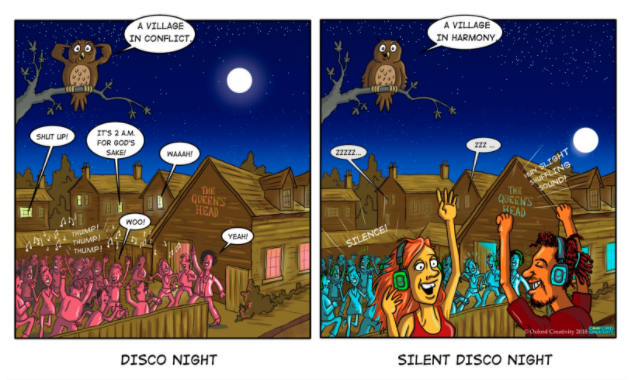 Think like a Genius
When two conflicting options both have benefits and downsides, TRIZ people know how to resolve it. Simple TRIZ rules step us through how to have the benefits of both at different times, places and under different circumstances. This astonishingly simple and obvious approach seems revelatory when people apply logical TRIZ solutions to achieving and giving everyone- everything they want. When we accidentally stumble across good ways of doing this we think its genius – with TRIZ we could have found the best answers at once.

If we all took an hour of TRIZ to restore our ability to think clearly and locate the best options for the future, our enhanced brain power would last us a lifetime, and help us all to see the clever, resourceful, sustainable answers the world needs now.