This Sunday it's I
nternational Women's Day; "a global day celebrating the social, economic, cultural and political achievements of women." No doubt social media will be flooded with stories and events and so it would be remiss of us not to join in and celebrate the extraordinary achievements of our female TRIZ experts.
In previous years, we have explored problems around women in the workplace using TRIZ tools such as: how can you attract more women into IT? This was run as an event at a leading university very successfully.
This year, we would like to take a moment to showcase one of our participants and demonstrate how much learning TRIZ can help both men and women to innovate and solve their own problems effectively and efficiently.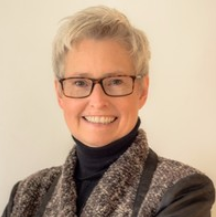 Name: Kimberley A. Kluge
Job title: Senior Patent Attorney
Company: Cambridge Display Technology Ltd.
Industry:CDT is a Sumitomo Chemical Group Company; it is a Sumitomo Chemical European Research Centre
What are your main responsibilities in your current role?
Patent Prosecution/Opinion Work, Developing an IP Strategy, Contract Drafting and Negotiating Support, Managing Third Party Relationships
What would you say are your biggest professional challenges in your role/industry?
There is not enough time in the day to adequately solve every problem that arises. TRIZ provides one more tool you can reach for when you and your team are trying to solve technical issues that are stopping you in your tracks. It's fast as well. You can quickly schedule a TRIZ session with your team and within a day, potentially, solve your main issue and develop several more ideas to pursue in the future.
Which TRIZ course did you study?
The Full TRIZ toolkit and Patent TRIZ course
What attracted you to the course in the first place?
CDT developed a team of TRIZ experts in order to bring TRIZ in-house and organize several TRIZ sessions/year/project group.
Was there a particular part of the course that you found most enjoyable?
Working in groups. You get so many great ideas when combining everyone's creativity.
Do you have any examples of where you have used TRIZ personally or professionally since completing the course?
We've used TRIZ at CDT on several occasions, and have generated several ideas that are undergoing review.