A few years ago, I visited Barcelona as a guest of Dassault Systèmes to see how their Computer Aided Design (CAD), engineering tools and TRIZ have helped realise the artistic visions of Architects both present and past to the great benefit of Spanish architecture¹.
The difference CAD has made to our world in a very short time is often overlooked. We often forget how much innovative design in our modern world comes from advances in engineering tools for design and manufacture in the last twenty years.
Anything from the fabulous complex curves of today's cars, to the wonder of Frank Gehry's Guggenheim Museum in Bilbao owe much of their realisation to amazing new engineering advances.
Architecture and CAD
Architects quickly realised the potential of CAD and Dassault had been working to adapt the powerful and progressive CAD software Catia to create the Digital Project. This bridges the gap between Architects and Engineers as it connects the Architect's vision with the practical ways of achieving it.
This is most powerfully illustrated in Gehry's Guggenheim Museum,where the Digital Project software enabled innovative approaches for bending steel to match Gehry's vision – a process which may have been possible, but much slower and more expensive without the software.
TRIZ, Innovation and Genius
CAD has helped engineers to work faster and more effectively, but the engineer's thinking tool: TRIZ, enables Engineers to exert much greater influence on all aspects of society. TRIZ helps Engineers solve problems in all aspects of life and is a great spur to creativity and innovation.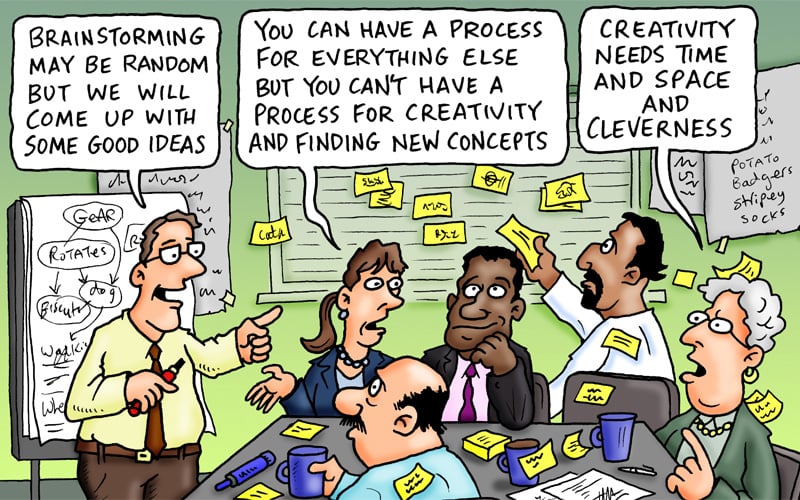 Great architects, creative geniuses, excellent business people and our best scientists and engineers all apply the principles of TRIZ as if by instinct. Success comes from recognising what is needed and how best to deliver it – this is the cornerstone of TRIZ which is given practical expression in the Prism of TRIZ shown below.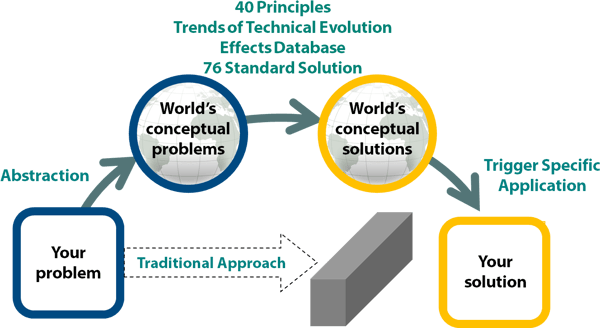 The Prism of TRIZ is the basis of all TRIZ problem solving. Frank Gehry unknowingly used this TRIZ approach to overcome challenges of realising his artistic vision. By recognising that the solutions he needed already existed Gehry helped move the innovation and power of modern CAD tools towards his own discipline.
Architects and Civil Engineers are now adopting much more sophisticated CAD tools to integrate their skills and effectively share information at all stages of complex construction projects. By adapting Dassault's Catia for architects Frank Gehry created a powerful architects tool, Digital Project and made it available to architects throughout the world.
Architecture: Thinking in Time and Scale
One fascinating application of Digital Product is helping fulfil Gaudí's artistic vision of his great Barcelona Cathedral the Sagrada Família which remains unfinished after well over 100 years of work.
Gaudí's innovative and distinctive work is so much part of Barcelona and Gaudí's home region in Spain; it is an example of how an architect's individual vision can transform our cities and give new personality to buildings, skylines and whole cities like Christopher Wren's London.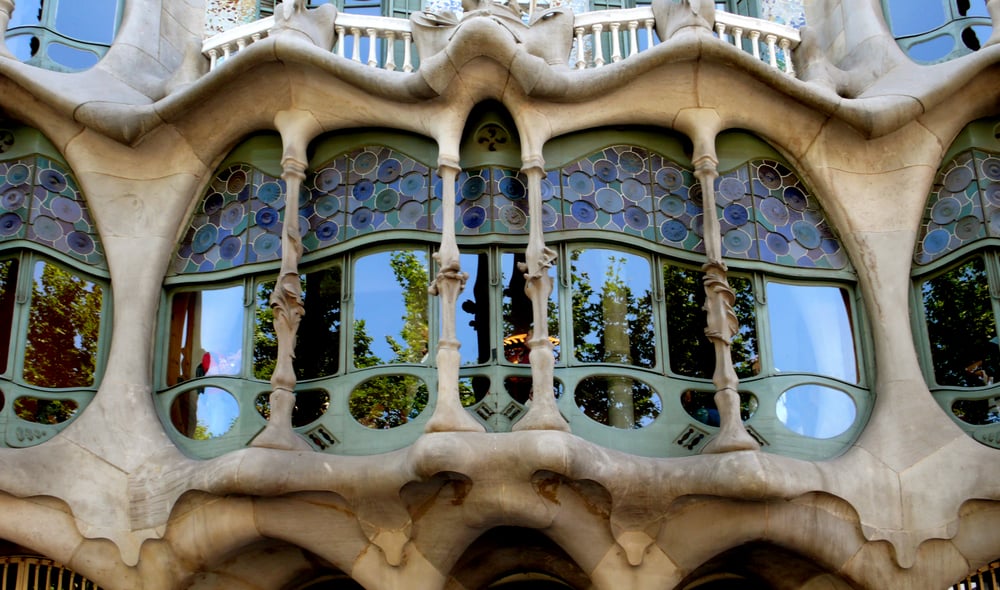 Both Wren and Gaudí are wonderful examples of artists whose vision encompassed not just the building and its context but how every tiny detail was part of the whole. This is something that great artists seem to do instinctively, but is taught to the rest of us in TRIZ.
This involves one of the most powerful TRIZ tools Thinking in Time and Scale. It is a very simple technique for learning how to deal with complex information and solve problems. In TRIZ terms it is called talented thinking and involves the ability to see the big picture and all the details simultaneously and see how their relationship to each other.
Gaudí's work is a simple and powerful illustration of Thinking in Time and Scale from the smallest details to whole structures; there are visions of an entire universe. His vision of the Sagrada Família encompassed much of his life and reflects his development and changing approaches towards complexity and simplicity.
Adapting Modern Software
The Sagrada Família is an unusual project in that it is financed entirely by donations and it is asked that all donations should result from some personal sacrifice. Gaudí was only 31 when he was named architect for the project, and had been working on the Cathedral for 43 years when he was fatally run over by a tram.
Gaudí's wishes and traditions have been lovingly maintained to produce this huge and inspiring building. The adherence to Gaudí's vision of very complex structures and his specification that granite should be used, has resulted in slow progress using traditional hand tools.
The technology advances for Gaudí's vision were helped when the emergence of CAD was flagged up to Gaudí's team in the 80's by a young Cambridge University Diploma student Mark Burry.
Burry - who is now Professor of Innovation at the School of Architecture in Melbourne and has been involved ever since – showed how use of early CAD tools allowed more accurate mapping of Gaudí's models this solved many problems but did not speed up the stone masonry.
Recently when Burry alerted them to Gehry's new CAD tools he showed how these link directly to modern granite cutting tools. Thus some of Gaudí's most /more complex shapes are now modelled in Digital Project which communicates to cutting tools at a Catalan granite quarry. Now, for the first time since their design by Gaudí over 100 years ago, certain elements can finally be made, economically, accurately and fast enough to make the completion possible.
This link from Gaudí's complex models to manufacture in traditional materials is an important step change – Gaudí had specified granite and designed fantastically complex curves – the shapes and the materials were in conflict until Digital Project solved the contradiction.
What's Next?
It hails a great new development for Architects demonstrating how these new tools are offering practical and cost effective methods which enable the realisation of artistic design vision no matter how complex, at a much more affordable price matching of the engineering technologies and skills can be predicted by anyone familiar with TRIZ.
TRIZ shows us how to solve contradictions and predicts the merging of technologies, giving us routes forward to future products. The future of industries and technologies can be mapped by using the TRIZ Trends of Technological Evolution. One of the most powerful of these predictive tools called Matching and Mismatching of Parts maps the integration of technologies and forecasts the convergence of design tools and manufacturing processes, such as we have seen at Gaudí's Sagrada Família.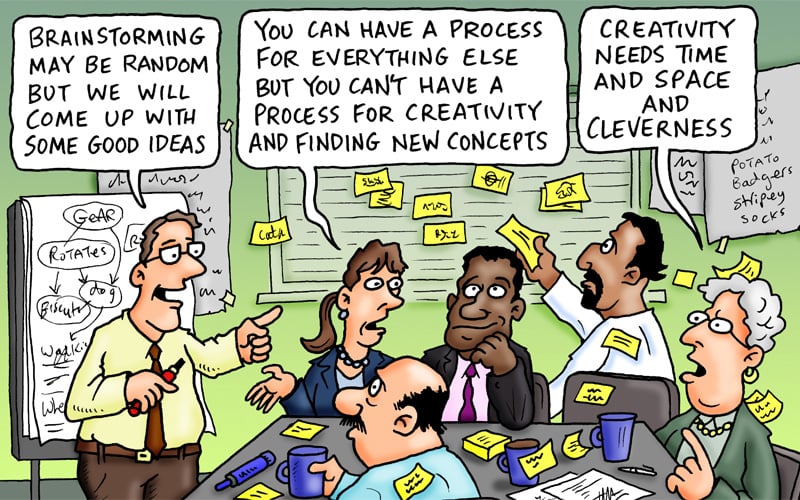 Engineering and Architecture are now reunited through software and technology to help realise artistic vision and create practical solutions – Engineers are learning more from TRIZ – what effect will such a powerful tool have in the hands of Architects?
If you would like to learn more about how to use TRIZ tools and how they help to realise visionary thinking, please sign up for one of our training courses.

Footnotes:
1. Gareth Beazant "Software at the Cutting Edge", Professional Engineer, 26th January 2005 Vol:18 Issue:02
This is an updated version of an article originally published in 2014.