This year's International Women's Day theme is #EachforEqual, the idea being that "equality is not a women's issue, it's a business issue." We couldn't agree more. We love what we do because TRIZ empowers everyone who uses it to make a difference and solve real problems on any scale, through innovation.
To celebrate some of the exceptional female alumni, we asked them about their real Oxford TRIZ experiences. Read Sofia's story below.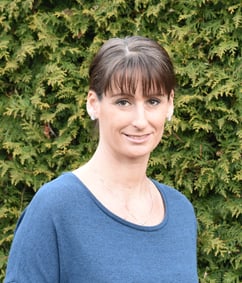 Name: Sofia Målberg
Job title: Business development, Innovation
Company: Research Institutes of Sweden, RISE
Industry: Research
What are your main responsibilities in your current role?
RISE has the ambition to be the leading innovation partner for small and large clients, and I help to develop innovation services to accelerate the innovation process. TRIZ is one of the concepts we aim to establish in the Swedish industry.

What would you say are your biggest professional challenges in your role/industry?
It's always a matter of problem solving, on different levels. Getting people to see the bigger picture and not letting them get stuck in their individual silos is very much part of my working day. The core challenge is usually to specify and define the challenge or need to make sure that the right need is addressed, not just the one that is obvious. Once everyone has agreed to the specification and definition, the solution is much easier to find and sometimes obvious.

Which TRIZ course did you study?

I had done a course in classic TRIZ in 2017. I really liked everything about TRIZ, but I was unsure on how to use it in my work and that's why I signed up The Full TRIZ Tools & Problem-Solving toolkit in 2018. This course really opened my eyes to how TRIZ could be more accessible and easier to use in any situation and I it gave me the confidence to use TRIZ daily. In 2019 I took the follow-up course Engineering Problem Solving with Oxford TRIZ: How to tackle Tough Challenges 2019. And the main reason that I took the second course was that I wanted to come back to Oxford and have another opportunity to meet all the brilliant people that think like me.

What attracted you to the course in the first place?
My colleague was doing a classic TRIZ training at the time and when looking for literature, he found "TRIZ for Engineers" and recommended me to read it. I really liked the book, especially the illustrative comics. And when I saw that Karen held courses as well, I just had to go. The book has since then become my trusted buddy and I take it everywhere.

Was there a particular part of the course that you found most enjoyable?
I've always enjoyed combining the big picture with the small details and solving hard problems, which is very much what TRIZ is all about. During the courses I really enjoyed meeting so many like-minded people, and to get really "nerdy" about TRIZ. The instructors were magic, with such abundance of hands-on experience from a variety of domains.

Do you have any examples of where you have used TRIZ personally or professionally since completing the course?
I'd say that I use several of the TRIZ tools in every project as well as any discussion I´m involved in. For hard problems I use several tools and sometimes all that is needed is to define the Ideal outcome and suddenly the problem magically disappears. Time and scale is another favourite of mine that is actually extremely applicable in everything from lunch conversations to innovation acceleration.

TRIZ has given me an edge - a superpower if you like, to see things faster and clearer than other people. It has gotten to the point now when I can´t really remember how to think "normally", which I like 😊